10 Days in Costa Rica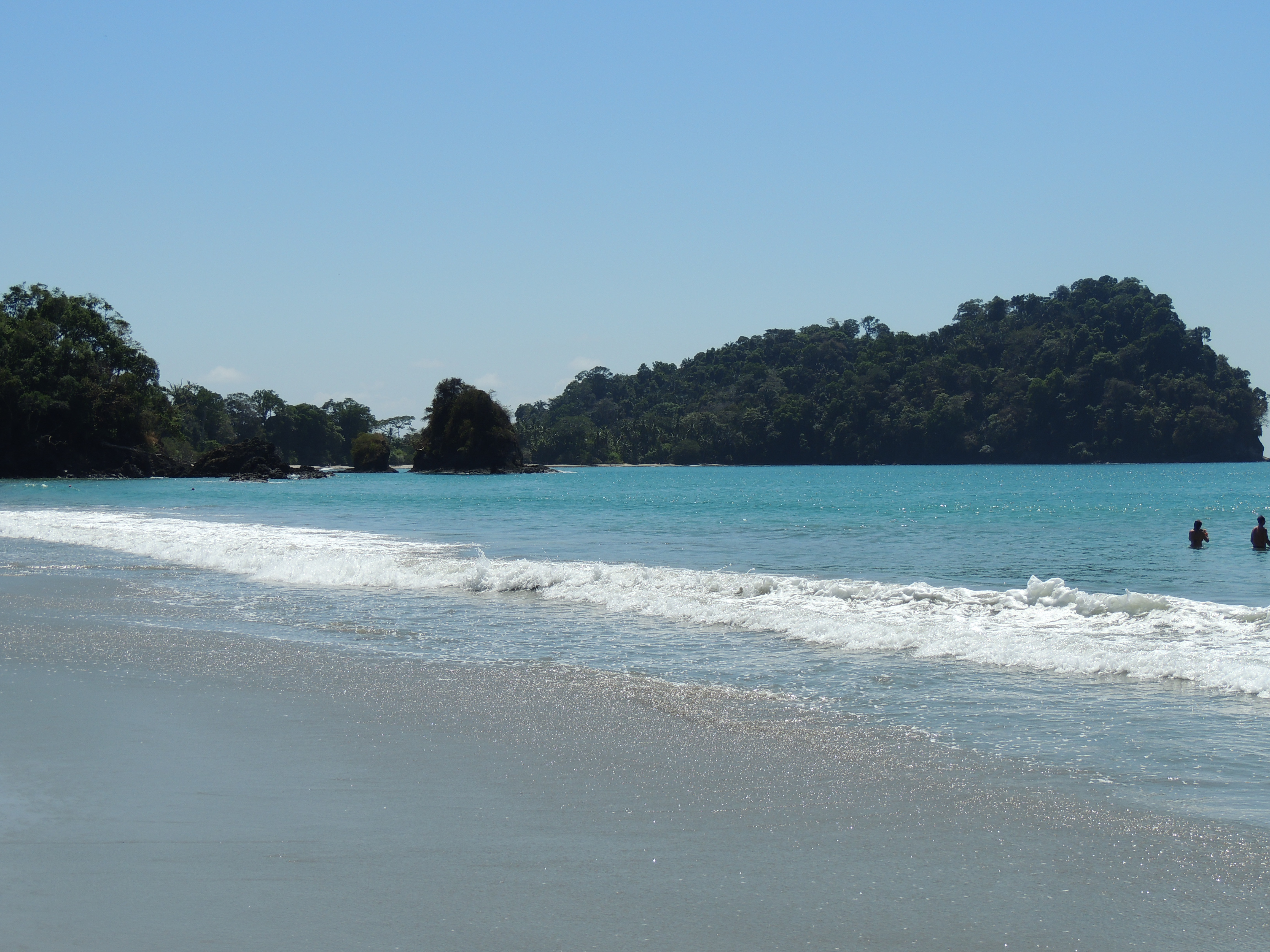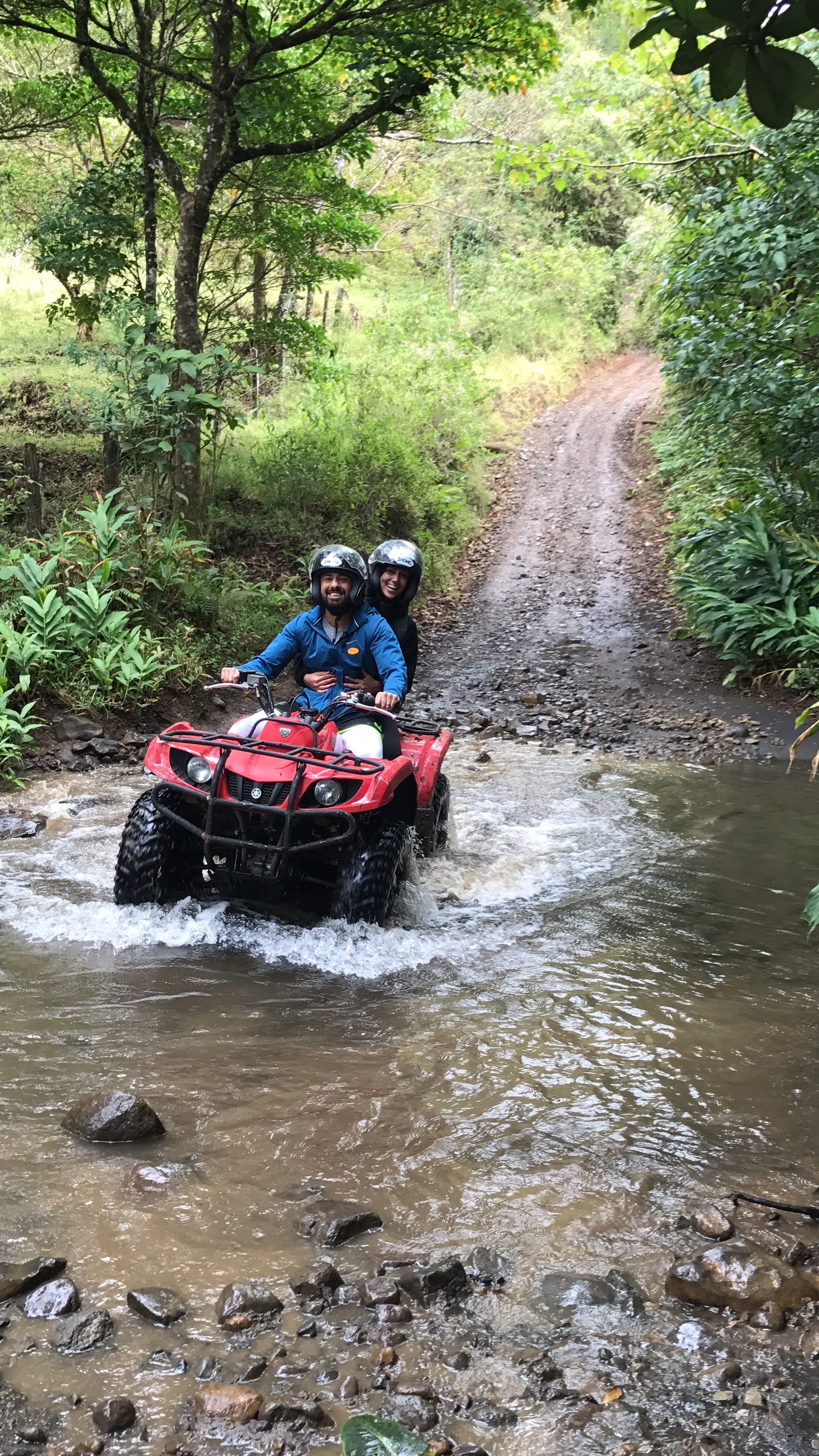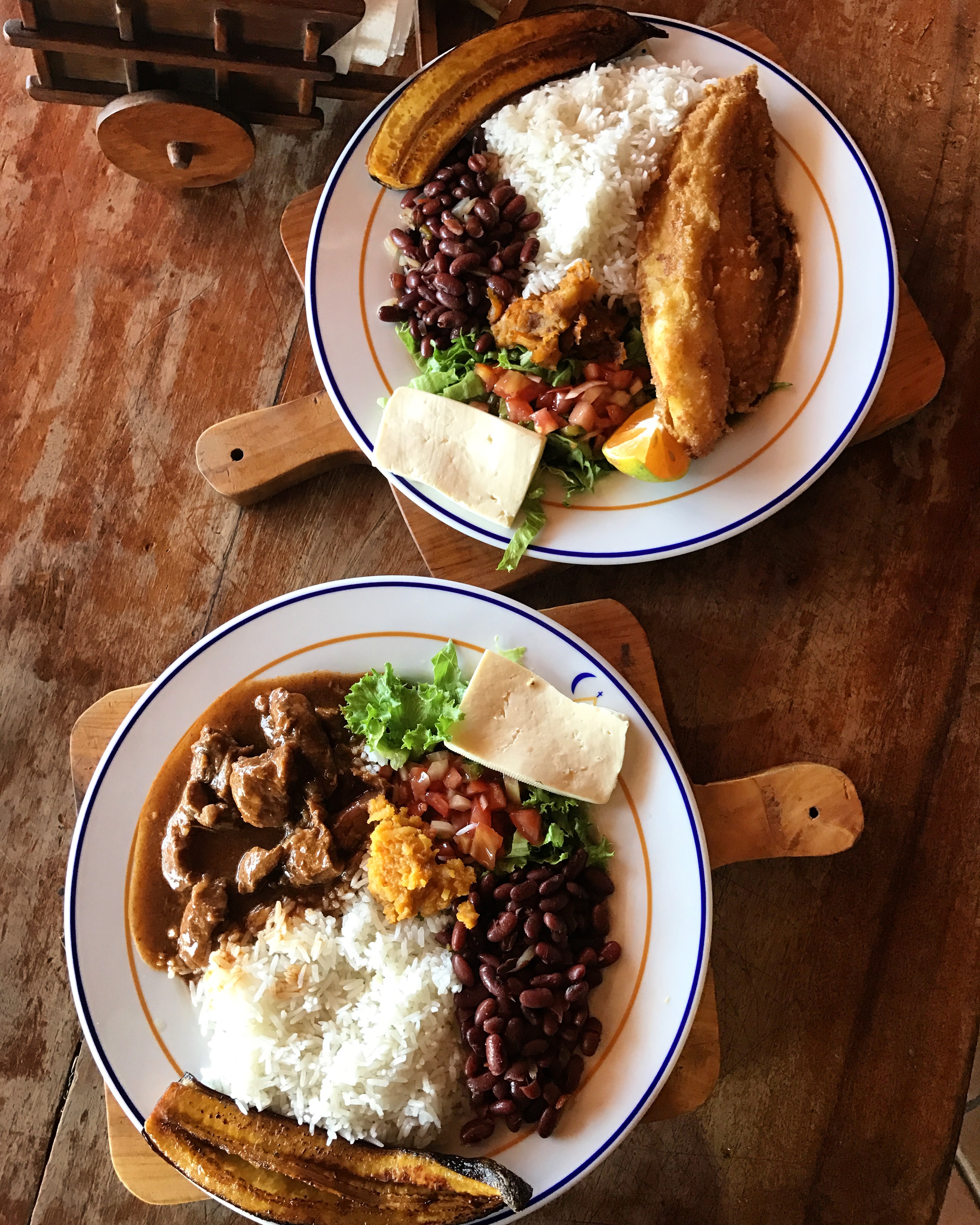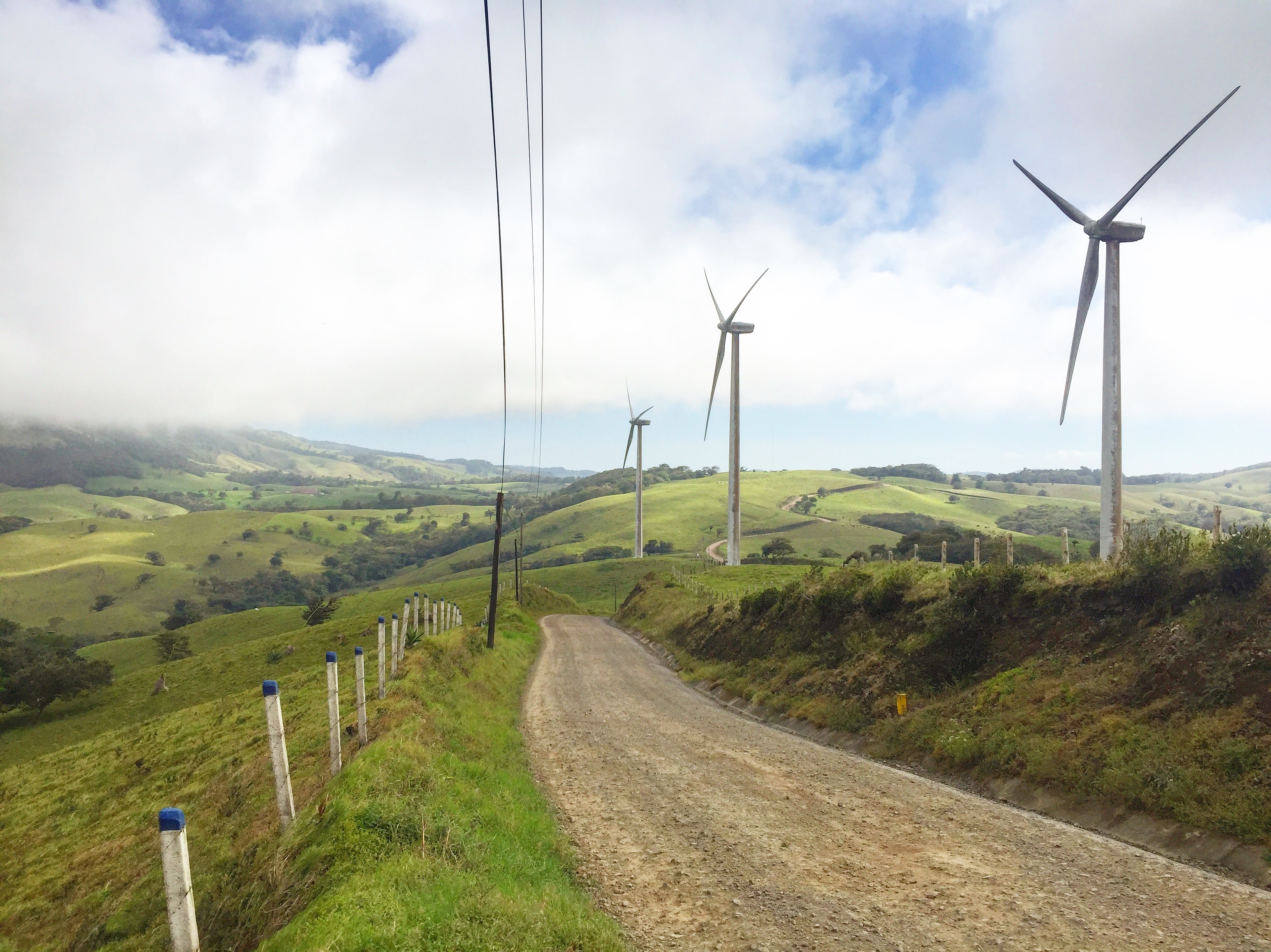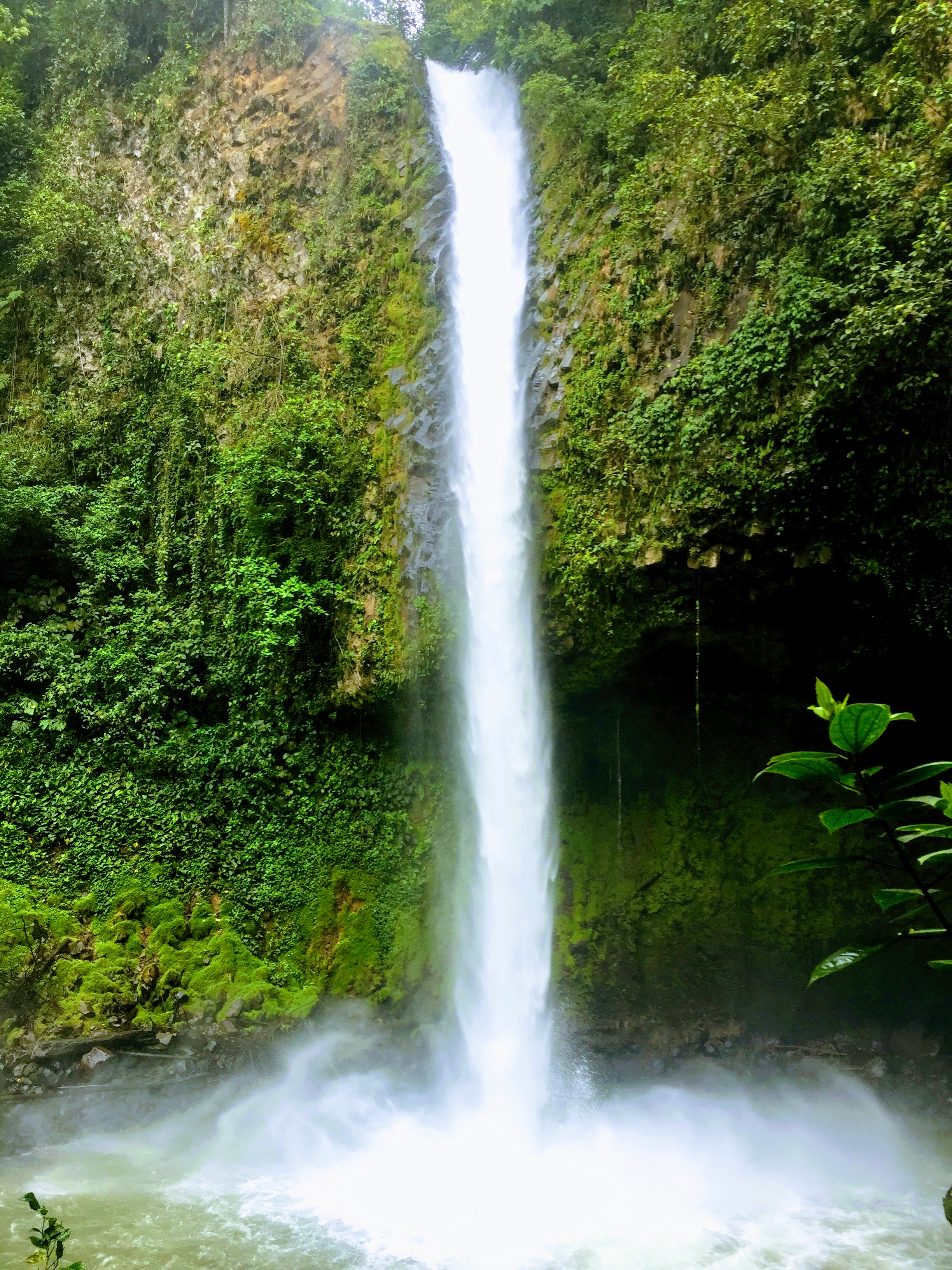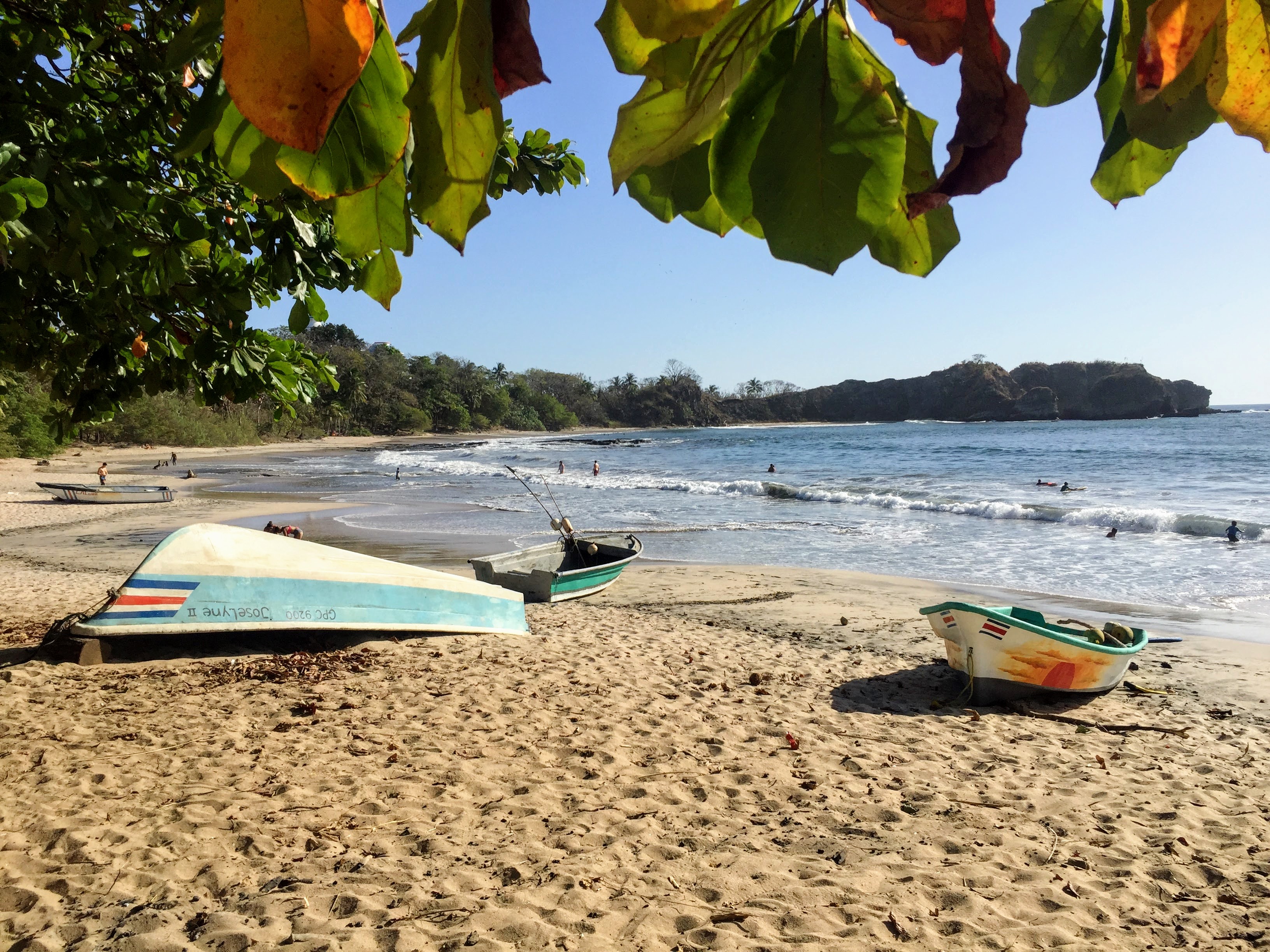 Costa Rica is an incredible country with many different things to do. On our trip we went from rainforests to beaches within a day, and to follow this itinerary I recommend renting a car. While I personally balk at the idea of driving even at home let alone a foreign country, Hassan was excited to rent a car and I'm grateful that I got to be a passenger (who napped a lot) during our 1000km+ drive throughout Costa Rica.  Although there are roads that are made of pebbles, many potholes and mini rivers that you may have to drive across, it is manageable in a 4X4 and the drive itself is simple in that there is no traffic, only one lane and absolutely breathtaking. We've driven the PCH and the Road to Hana, but Route 145 in Costa Rica has been our favorite thus far.
What to bring:
Yoga pants, gym shorts, long sleeved shirts and a fleece
Ponchos, windbreakers
Swimsuits, sunhats (the sun can be very hot) and sunscreen
Mosquito repellant (would be a good idea to get one with DEET due to the Chikungunya, Zika and Dengue viruses that are still active in the area)
Camera (if you have a Go- Pro that would be great to bring along!)
Rent a car! We actually didn't get GPS included with our car because Hassan downloaded the map of Costa Rica from Google Maps on to his phone before he left and it worked perfectly the whole trip.
Day 1: San Jose
We took a direct morning flight from Newark to San Jose. After checking in and getting ready we decided to explore the city of San Jose. The city is small and you don't need to spend more than an afternoon there. We went to the Plaza de Cultura which is the part of the city that has all the museums/theaters. Stepping into random stores around the Avenida Central we found a cute art gallery to find a piece add to our wall. The best part was watching one of the artists whose work was displayed there as he painted in the back of the store. We also visited the indoor market and had some delicious local made empanadas.
Day 2: Playa Manuel Antonio
We drove from San Jose to Manuel Antonio- a 3.5 hour drive (and back later that night, although next time I would have stayed in Manuel Antonio the second night to save us the hassle). Manuel Antonio is known for its park and beaches. We chose to skip the park and spent the day relaxing on the beach. You can rent an umbrella and beach chairs for the whole day with vendors coming around to sell trinkets and drinks, and restaurants were located right on the beach as well. There were several activities including jet skiing and parasailing. Out of the beaches we visited on this trip Playa Manuel Antonio was Hassan's favorite because of the liveliness in the area and the ability to catch shade under an umbrella.
Day 3: Monteverde
Waking up early we left San Jose for Monteverde and arrived at the Cloud Forest Lodge around 11am. A quiet mountain town, we loved our individual cabin at the Cloud Forest Lodge with the forest right in front of us. We decided to go zip-lining the first day and went with the Selvatura Park tour (http://www.selvatura.com). It was our first time zip-lining and we couldn't have asked for a better experience. There were 13 different platforms, a Tarzan swing and even had two opportunities where we got to "fly" together. High in the Monteverde Cloud Forest, we felt safe and comfortable with the number of experienced guides with us as we dangled above incredible views. Afterwards we walked through the Hanging Bridges, which are suspension bridges through the Cloud Forest, for a total of 3km. Plan to complete everything before 4:30pm as that's when the zip-lines and bridges close.
Day 4: Monteverde and Travel Day
In the morning we decided we wanted another activity in Monteverde so booked an ATV tour with 100% Aventura (http://www.aventuracanopytour.com). When we got to the grounds our young instructor let us know that we would have a trial run first and only if we passed would we be able to go ATV-ing in the mountains, otherwise he would take us back to the front desk for a refund and ride back to the hotel. Thankfully hubby is a quick learner and we got to continue on with our adventure, 100%. It was a lot of fun because we were the only two and so the pace went as quickly as Hassan was keeping up with him and we got to really go through the jungle, crossing rivers, up and down the mountain. After 2 hours we finished up and went back to the hotel to check out. We asked at the hotel where we should eat lunch that felt like something a person native to Costa Rica would cook at home and were told to visit Sabor Tico. It was amazing! We both ordered casados- a local dish with your choice of meat, rice, beans and plantains. Then the journey continued to La Fortuna, about another 2 hour drive. La Fortuna is really humid so hairspray and braids were my go to. The town has more options than Monteverde and visiting the hot springs in the area is always an option in the evening as well. For dinner we went to Don Rufino and so glad we picked it, we overheard the table next to us saying this was their fourth dinner there and I would definitely go back as well because we loved every dish we ordered.
Day 5: Arenal Volcano
We used the anywherecostarica.com website to find a 4 in 1 tour. From 7am to 8:30pm our day was spent with them. Our day started in the rain forest surrounding the Arenal Volcano. Right away we bought ponchos from the gift shop since it began to pour and remained that way for the majority of our day. Instead of letting it bother us we got excited about it, what else could we expect in a rain forest after all. Our tour was so informative, they used a special telescope/camera through which he would show us native birds, frogs, spiders, flowers or berries. Each animal and plant had a story and we loved learning about the ecosystem from our enthusiastic guide. The day continued with 500 steps down to see the La Fortuna waterfall. Hassan had a dip but it was too cold for me. We took a break from all the walking to have casado with hummingbirds around us. Following lunch we hiked around the area of the Arenal volcano stepping on lava rocks along the way. Our evening ended in the most relaxing way as we went to enjoy one of the many thermal springs that the area has to offer. At the Tabacon Hot Springs we entered a secluded resort in the jungle that had different pools of mineralized water heated by the nearby volcano. Some of the pools are private and the ambiance is so romantic, after our hiking the hot springs and dinner at Tabacon was the perfect way to say good bye to Arenal.
Day 6: Nosara
Next was our 5 hour drive to spend more time on the beaches of Costa Rica. We stayed right by Playa Pelada at our first B&B. At the Villa Mango we were hosted by a French couple, Joe and Agnes, and during the communal breakfast met travelers staying there all the way from Oregon to the UK. Although we had never traveled using a B&B before, we thoroughly enjoyed our experience and would do it again. The area of Nosara we stayed in was a total beach town with a peaceful vibe. We spent the day in Playa Pelada and enjoyed the almost private beach like atmosphere. Dinner was spent at Il Pepperone at the recommendation of our hosts and we were seated outdoors in the sand as our pizzas were made in front of us.
Day 7: Nosara
After doing some research we had learned that Playa Guiones was one of the best beaches to learn how to surf on. We went to Coconut Harry's to begin with our surfing lesson. I think Playa Guiones was such a good place to learn to surf was for a few reasons: the water did not have pebbles or seaweed and the sand was soft so whenever we fell off the surfboard it was smooth, and also because there were enough "white" and "green" waves to attempt depending on our skill level. After our lesson we had worked up an appetite and went to the Beach Dog Café. The rest of the day was spent sunbathing on the beach and we caught the sunset back at the Villa Mango on a hammock. I didn't want to leave Nosara and can't wait to revisit.
Day 8: Guancaste
Another 2.5 hour drive and we had arrived at our final destination, the Andaz Peninsula Papagayo in Guancaste. The Papagayo area is home to several resorts and once inside the area comfort is a priority. The Andaz was massive and just getting around required a golf cart. After we spent a few hours there we left for Tamarindo where Hassan had planned a beautiful candlelit dinner on the beach at Cala Luna. Although we didn't spend too much time in Tamarindo, it was the most developed area we had come across and almost looked like we had been dropped off somewhere in California. We returned to our resort to get ready for the next day's adventure.
Day 9: Rio Tenorio
Hassan planned white water rafting for us and decided on the Tenorio River in Guancaste. While it was our first time rafting we were assisted by one of the experts from Rios Tropicales (riostropicales.com) that was on the raft with us as we maneuvered the Class III-IV rapids. At times we were able to sit back in our raft as the river sprung us along and we spotted bluebirds amongst the trees surrounding us. The sun was really hot and so at one point we jumped into the river, fingers crossed we wouldn't catch Leptospirosis. Our white water rafting ended with another casado and we went back the Andaz. There were three different restaurants to choose from at the resort so we picked Chao Pescao that evening for tapas in an outdoor setting and a live Latin band in the background.
Day 10: Andaz Papagayo
Our final day in Costa Rica was meant for some major canoodling, sleeping in, pool dipping and last minute tanning. While the Andaz Papagayo has all the things a nice resort does like a private beach with water sports, they also surprised me with many more activities. From waking up to breakfast on your own private balcony overlooking the Culebra Bay, to taking Spanish classes or salsa lessons, there's enough to keep anyone busy. Or you could just lie by one of the infinity pools all day to soak up the last rays of sun before heading back home.
Everyone we met on this trip had visited this country several times and after our experience we want to be able to do the same. Hope this helps with your trip to Costa Rica. PURA VIDA!
---
---