Cauliflower Leek Soup
Recently we've been trying to use our Crockpot more and after several failed stews, we finally found a recipe that works! Well, Hassan found the recipe then ordered the ingredients (ordering groceries is normal in NYC, promise) and I had to look up how to cut leeks. Usually when I've used the Crockpot I'll just dump everything in, but this recipe actually required a lot of prep beforehand. SOOOO worth it- the soup was delicious, creamy and tasted great the next day too.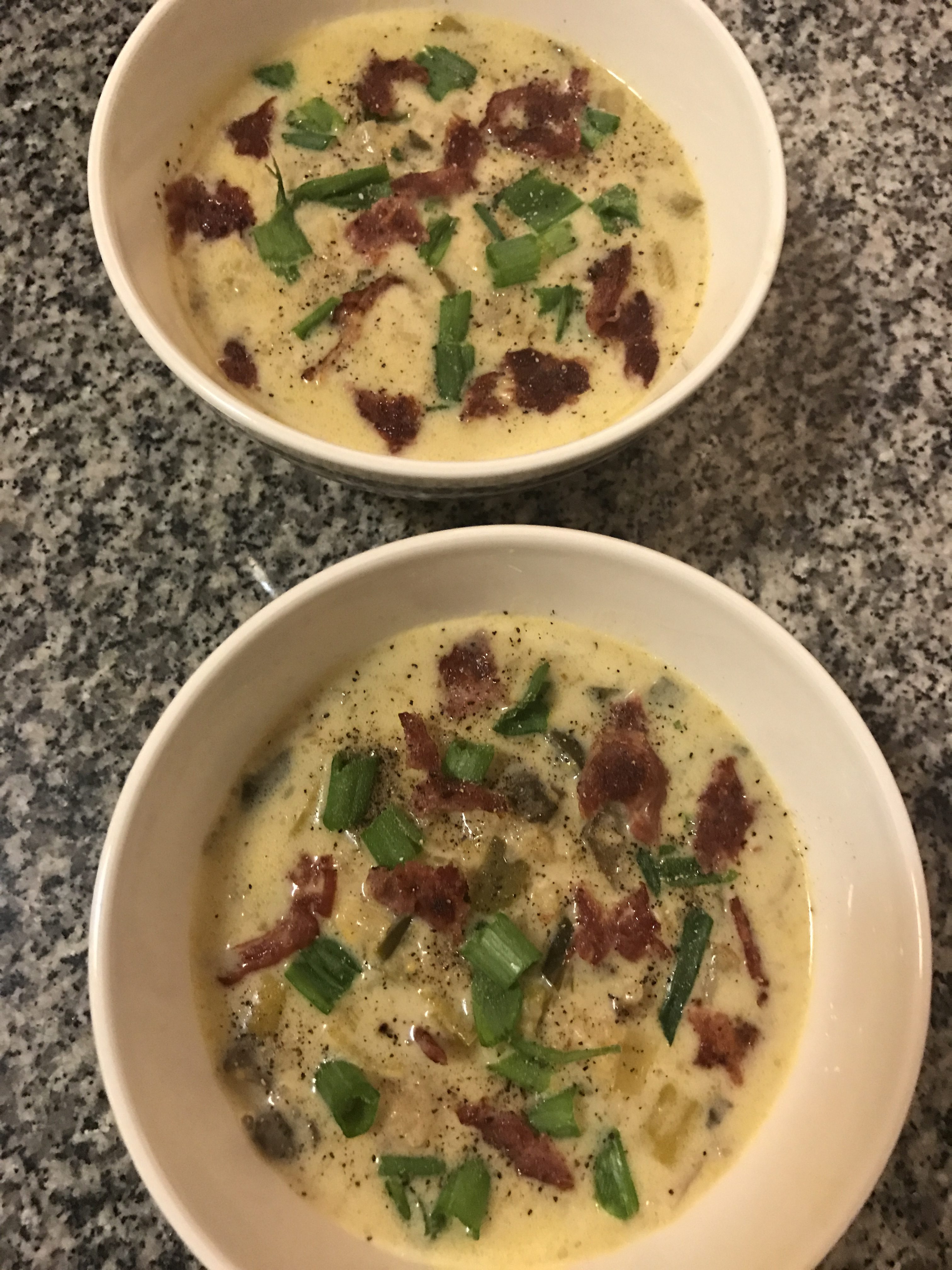 Ingredients
1/2 cup butter
2 leeks sliced and rinsed well.
2 cloves garlic minced
8 oz sliced mushrooms
2 Tbsp all-purpose flour
4 cups chicken broth
3 cups chopped cauliflower
2 cups shredded cheddar cheese plus extra for serving
½ cup heavy cream
Salt & pepper to taste
Green onion and turkey bacon crumbles
Before going to the instructions for the recipe, I thought I would spend some time on leeks since it was my first time using them and I had no idea how to cook them.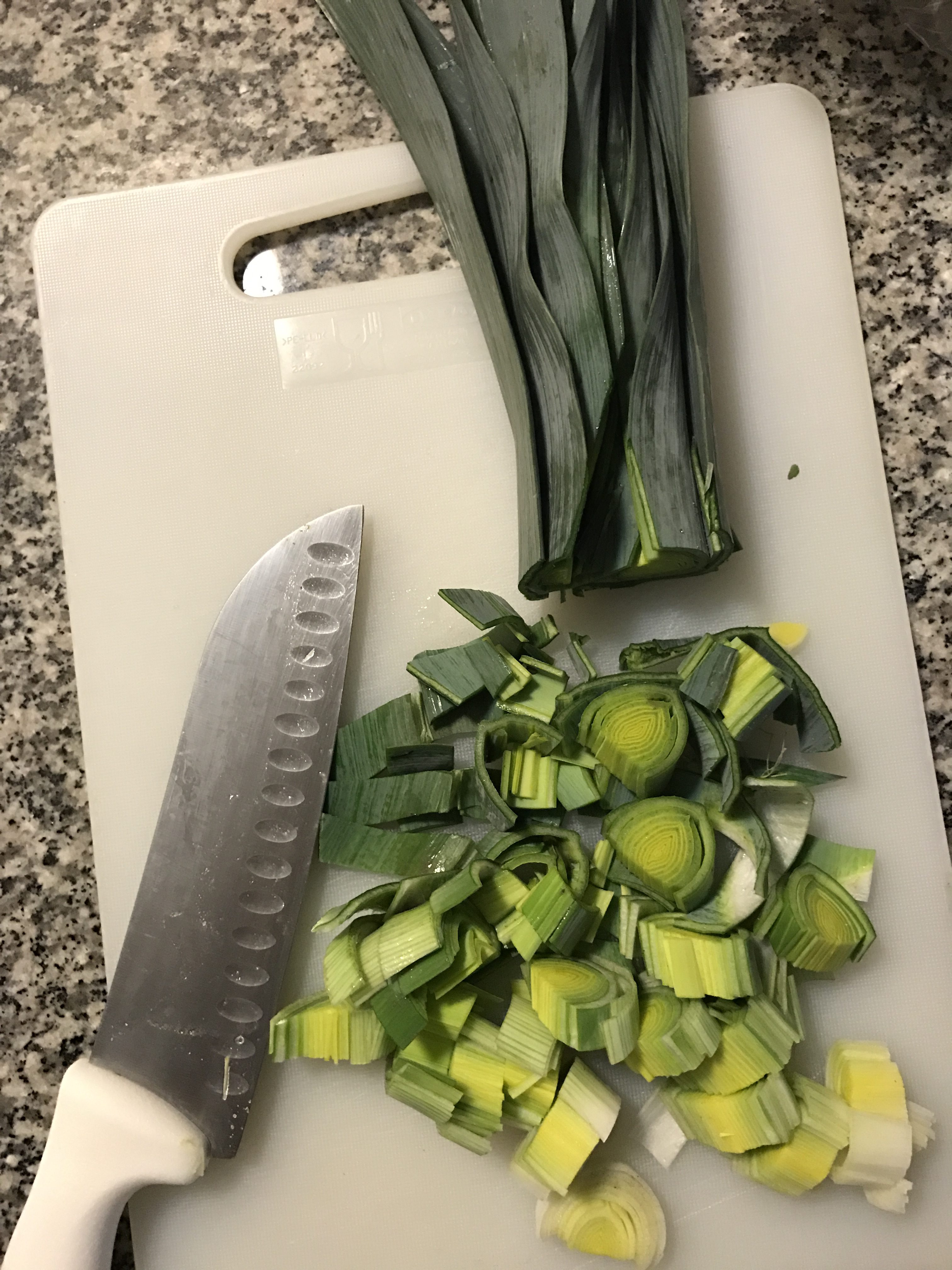 Rinse the dirt off the leeks and chop off the white root part.  Cut the leeks lengthwise, then chop until you get to the dark green.  The remainder dark green is not used and can be thrown out.
Soak the leeks in a bowl of cold water while you chop the rest of the ingredients and follow below!
Instructions
In a skillet melt the butter and then add cauliflower and leeks and cook for 5 min over medium heat.

Stir in mushroom and cook for 2-3 minutes.

Stir in flour and cook for 1 minute.

Slowly whisk in 1 cup of chicken broth, scraping up any brown bits from skillet, then transfer to slow cooker.

Stir in remaining broth.

Cover and cook until cauliflower is tender (5 hours on low)

Stir in cheddar cheese gradually until melted

Stir in cream and let sit until heated (5 minutes)

Heat turkey bacon on a skillet (also 5 minutes)

Season soup with salt and pepper to taste and garnish with green onion and turkey bacon
~original recipe from recipesthatcrock.com
---
---