Hassan's Birthday Meal
When we first got married I had so much fun making meals for Hassan. He's not picky and is so excited I'm cooking for him that he will eat anything I make. I think he also thinks the positive reinforcement will result in more homemade meals. The past three months have been crazy with our schedules and even though we have a brand new kitchen, I have barely been able to give it any love. Thankfully on his birthday I was going to be home all day and instead of going out to dinner Hassan requested a home cooked meal. Figuring out the menu was pretty simple since I always try to use what's in my kitchen first.   There was a farmer's market at Hassan's hospital earlier in the week and he had brought home a butternut squash, so I decided to use it to make a soup.   In the fridge we had plums and goat cheese, salmon that was being defrosted- so I knew the salad and entrée I would be making. The last thing to decide on was dessert, and although Hassan lives his best yolked life always, dessert is his weakness. He always leaves room for dessert and I really wanted to make him something special. The first time we ever went to dinner together he ordered crème brûlée so I decided that's what I would try to recreate.
I didn't have the ramekins (the little bowels crème brûlée is served in) or the torch to create the crispy burnt top layer. I ended up going to Williams-Sonoma for the goods I needed, and as a little side note, I love this store. When I was in high school I thought about my wedding registry one day coming from there (I know I'm not the only girl that thought about this lol). We were going to be living in a studio in Manhattan after we got married though so definitely did not have the storage capacity for a ton of kitchenware, but now I finally do! My goal is to continue to use the kitchen as much as possible and share what I create. Whenever I look for recipes I always read through 4 or 5 of the same dish so I can decide what is available to me in my kitchen already, what I can find at the grocery store readily and lastly, I'll pick and choose what steps are easiest for me to follow. So I hope the following recipes are easy for you too!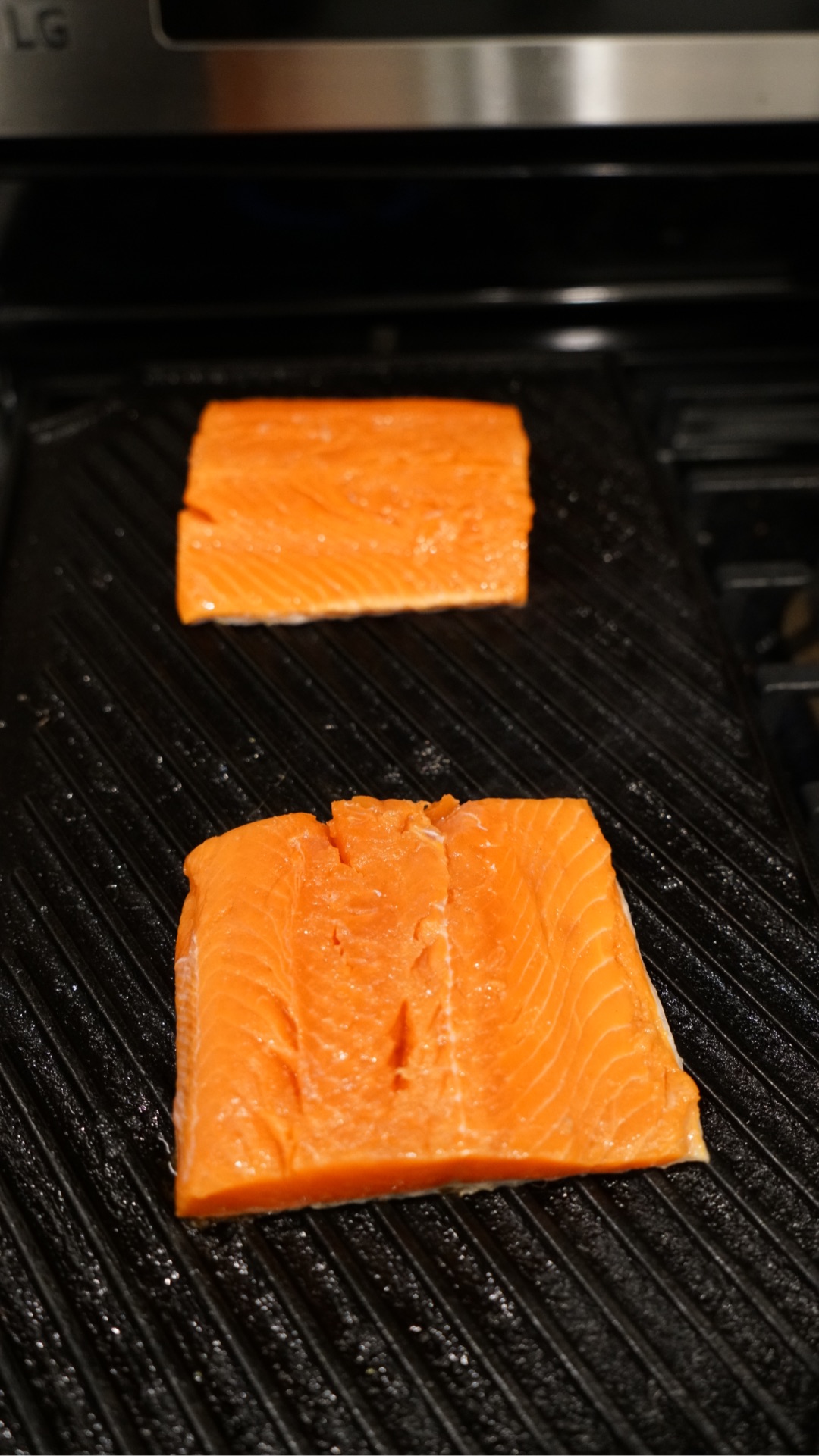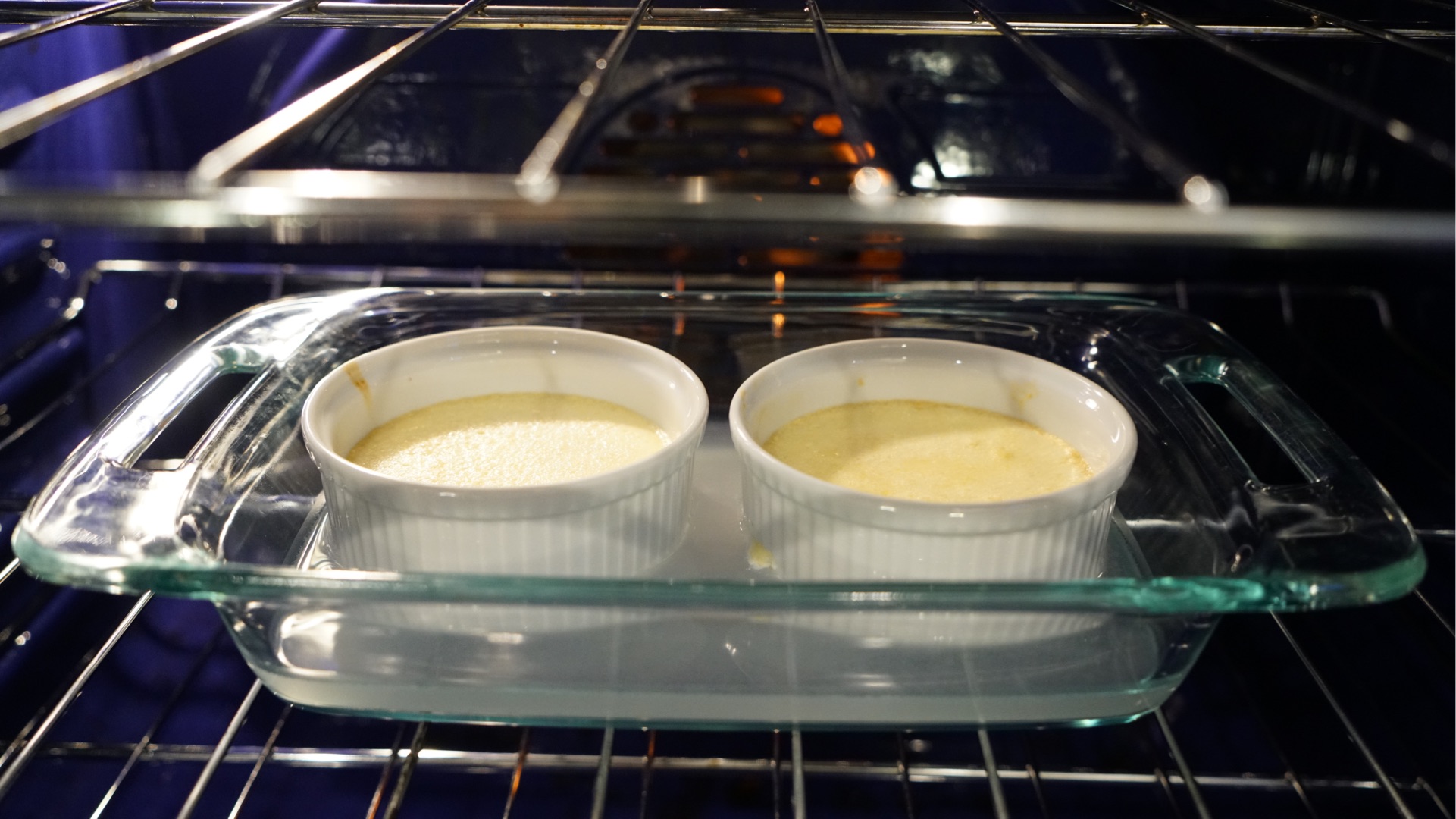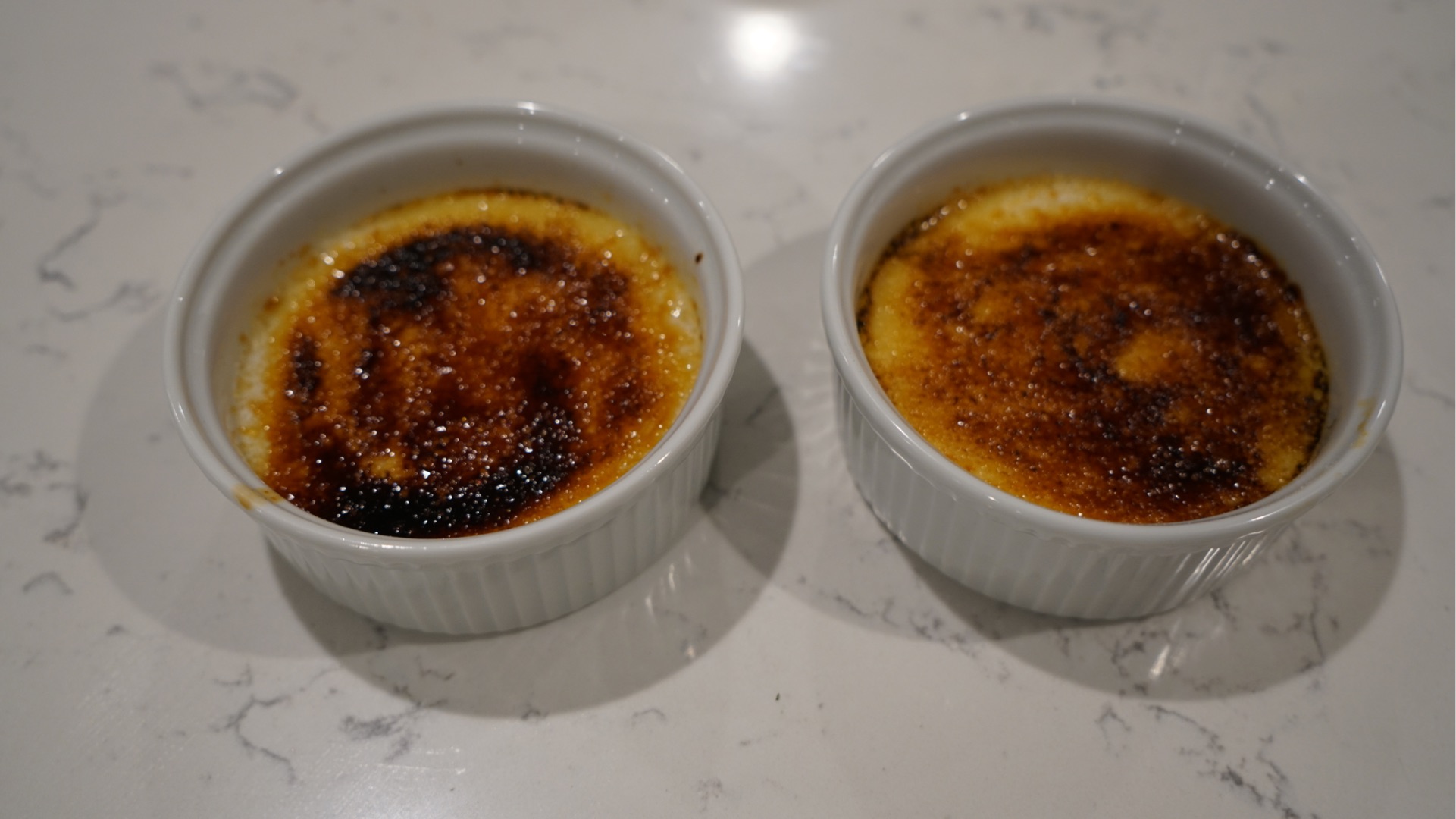 BUTTERNUT SQUASH RECIPE:
Ingredients:
Butternut squash
2 tablespoons butter
1 Celery
1 Carrot
1 Onion
2 Potatoes
Directions:
Peel and chop all vegetables.
In a medium pot melt butter; add all vegetables stir occasionally for ~10min
Add 2 cups chicken stock and allow to sit for 45 min
Blend: I used my Ninja (an immersion blender would probably be easier)
Sprinkle with salt and pepper to taste
*Look for it on allrecipes.com
GOAT CHEESE SALAD:
Ingredients:
2 plums
1 apple
Lettuce/Mixed greens
Almonds
Goat Cheese
Balsamic Vinaigrette
Directions:
Chop fruit, almonds and cheese
Mix together with lettuce and dress with balsamic vinaigrette
*just made this from things in my fridge
GRILLED SALMON:
Ingredients:
2 Atlantic Salmon Fillets
Vegetable Oil to brush
Whole grain mustard
2 tablespoons light brown sugar
2 tablespoons butter
1 tablespoon honey
Directions:
Heat up grill. Melt butter in saucepan and dissolve honey and light brown sugar.
Brush vegetable oil on flesh of salmon and place on grill skin side down
After 4-5 min brush brown sugar/honey on flesh and flip salmon
Grill for an additional 4-5 min and serve (I grilled for too long, be careful!)
*Bobby Flay on foodnetwork.com
CRÈME BRÛLÉE:
Ingredients:
16 oz heavy cream
Vanilla bean or 1 tbsp of vanilla extract
3 egg yolks
½ cup sugar
2 tablespoons of sugar (1 for each ramekin)
Directions:
Preheat oven to 325°F
Boil heavy cream and vanilla extract together, then wait 15 min
Meanwhile whisk 3 egg yolks and add ½ cup sugar then whisk again
Slowly whisk in heavy cream/vanilla extract mixture
Place ramekins in a dish and add warm water to halfway point of ramekin
Bake for 45 min
Cool in fridge for 2 hours
TORCH TIME- Add tbsp. of sugar to each ramekin, flame area and serve!
*Alton Brown on foodnetwork.com
---
---